Pictures from cool workshop, organized by GlamFlame 
India, 2016. Alcohol across the country captured by mafia, all beer market has been in decline. Mafia controlled by evil and ruthless "Beerboss". All the news channels and media talk only about it.
In one of the pubs broke out fight over the last bottle of beer.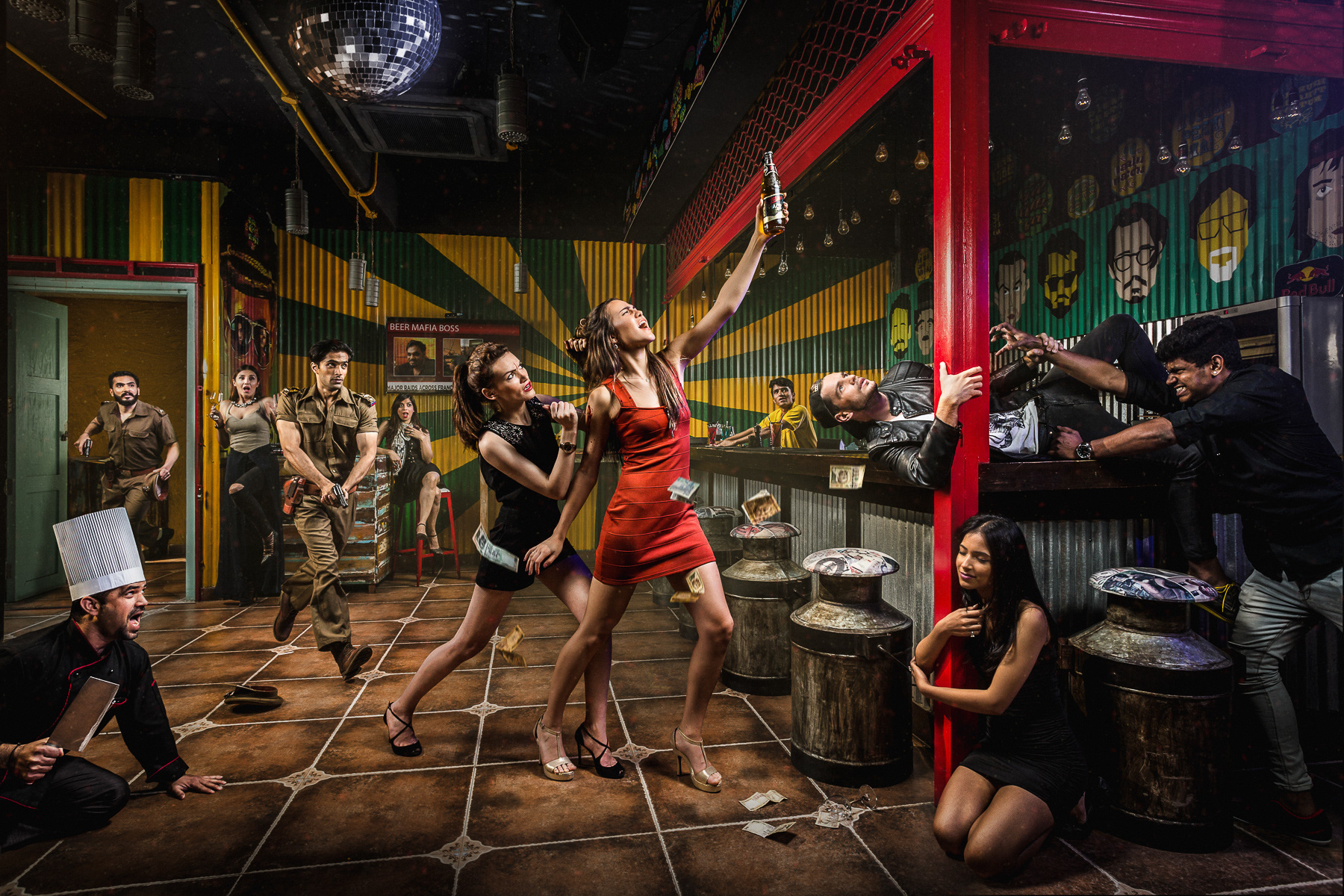 The evil and ruthless "Beerboss" sells beer in special carrying cases for the big money. 
Police completely on the Mafia side.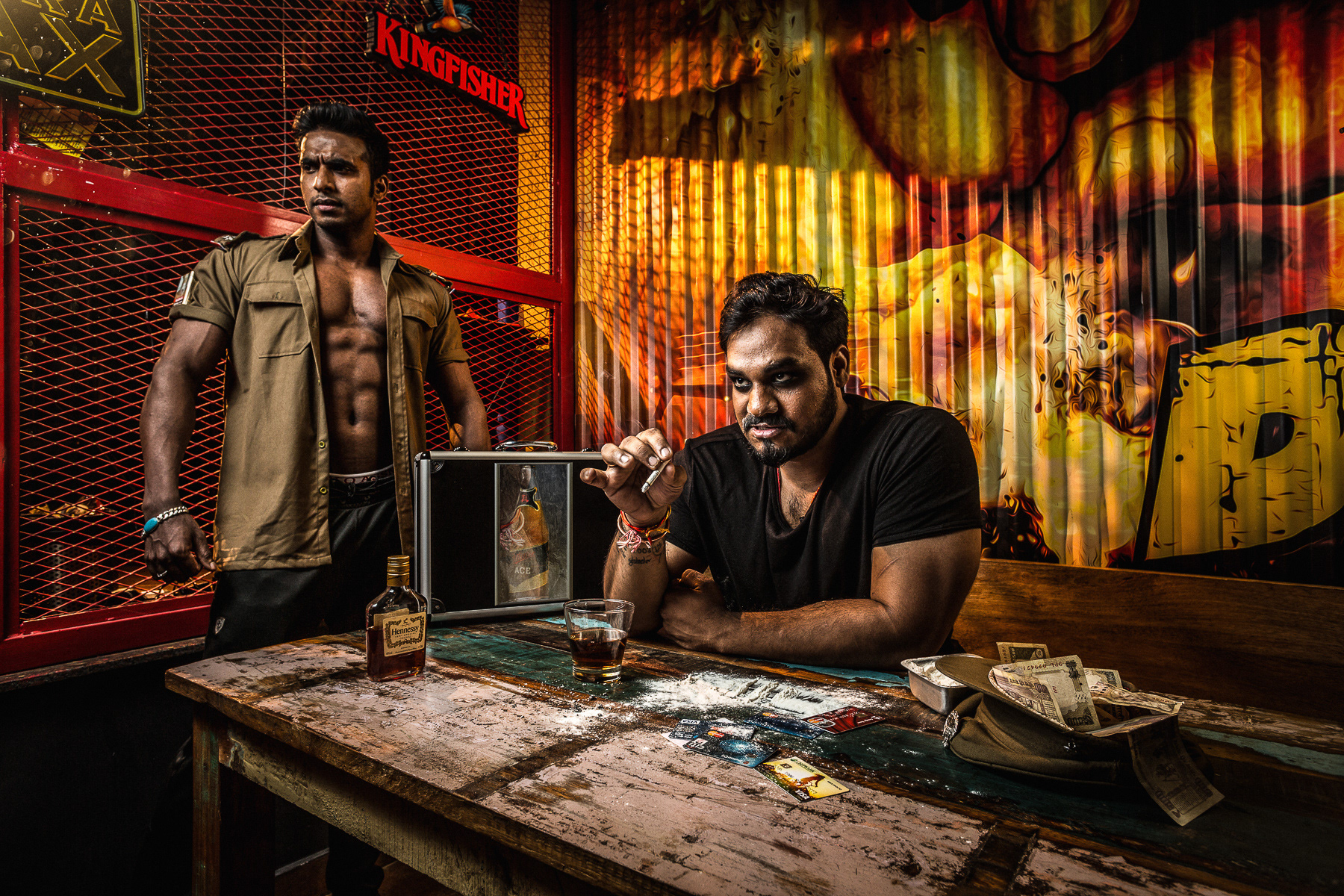 Cold-blooded and artful brewer aka "Chef" and his crazy assistant in a protective suit to creating an underground beer for mafia.